AYAHUASCA RETREAT CUSCO PERU, WACHUMA (SAN PEDRO) AND THE ANCIENT INCA TECHNIQUES
The retreats of Ayahuasca, Wachuma (San Pedro) and Andean ceremonies are ancient techniques whose spiritual rituals are recommended for the spiritual development of the human being, whose end is an encounter with yourself, through the astral travel and/or visions of the Ayahuasca ceremonies. They are led by experienced aboriginal healers from the Peruvian Amazon and Cusco City-Peru, one of the major energy sources in the planet. Healing is done through the Shamans and through the sacred plants. With us you will solve problems of all kinds, through the mighty, encompassing energy of Mother Ayahuasca on your body, mind and soul. Energy work is an important process in the retreat, we are committed to your spiritual evolution. Before beginning the Ayahuasca ceremony we do a diagnosis of your personal state. We talk about the healing benefits of the Ayahuasca brew and the Wachuma cactus (San Pedro), answering all your questions. The rituals of healing with sacred plants are very powerful and are a process of self-liberation, they must be led by an Amazonian Shaman of specialty. Ayahuasca in Amazon is a wonderful and transforming experience. The Peruvian Amazon is the home of the Ayahuasca, it is filled with exuberant woods and powerful natural energy flow. An Ayahuasca retreat in the jungle is certainly a life-changing and unforgettable experience. The Ayahuasca in Amazon will surely be the liberation you are looking for and many people have achieved!
We recommend you to do any ceremony in official communities which guarantee the absolute safety and authentic professionalism of the work. Ayahuasca can be dangerous, it could even cause death if the person does not comply with shamanic diets, detox and if he does not work with specialists. You will travel to astral places, unconscious depths and probably a fake Shaman will not be able to control the trance situation. We have paramedical personnel and the logistics for the transfer to a clinic in case of emergency.
The experience of Shaman healers (Andean and Amazonian) with their ancient techniques and secrets will provide immediate support using medicinal plants and spiritual energies, in addition to the experienced professional support of spiritual guides and translators. Healings with Ayahuasca and Wachuma (San Pedro) and other Andean techniques are spiritual treatments that help to revive and protect the spirit. They help you to be more human, work the sensitivity and personal conscience. The healing through the medicinal plants connects you to the Universal Energy, allows to clearly realize our purposes and goals in life. The retreats for Ayahuasca in Amazon are carried by a whole professional team like specialty Shamans from the most traditional rainforest tribes, experienced assistants and spiritual translators. The location of the Retreats Temple is in the countryside, a large, comfortable and private place exclusive for rituals. It has all the services: water, electricity, private rooms, food, social areas and is surrounded by wonderful nature (green mountains, woods, a river, stream) and strong ecological energy flow. The Ayahuasca in Amazon retreats are done at night and also during the day, we have many expert Shaman healers available.
The Master Shaman also heals the patients through his icaros or shamanic chants (healing songs, they function as mantras). They unify the positive unconscious vibrations of the participants, influence the channeling of energies and heal through the sounds. Participants begin to vibrate on attunements and frequencies entering the experience and mysterious, powerful healing of the Ayahuasca energies.
Our Ayahuasca Ceremonies
AYAHUASCA RETREAT CUSCO
Our Wachuma (San Pedro) Ceremonies
WACHUMA (SAN PEDRO) RITUALS
Take a Look at Our
ANCESTRAL CEREMONIES
Reviews

Simona Jones
I spent a week with the Association of Peruvian shamans in their beautiful temple in Patapata. During this time I had Ayahuasca , Watchuma, Karpay and 5 Andean ceremonies, all ceremonies with different shamans. It was an unforgetabke experience, healing and enlightening that opened a new path for me. I also want to thank Johana and Amaru, who assisted in all the ceremonies and took really good care of me during my stay. I can not recommend enough their retreats.
Rudny Gisela
Experimente diferentes cereminias en todo lationoamerica en diferentes lugares de ayahuasca durante mas de 8 años. El mejor lugar profesional que conoci es Caisae aqui conoci muchos chamanes indigenas expetos, del amazonas, de los andes y costa peruana. cada chaman tiene su especialidad. Este lugar es seguro responsable y garantizado.

Misael Rojas
La mejor experiencia de mi vida con ayahuasca wachuma y las ceremonias ancestrales. Tuve 4 chamanes indígenas cada quien tiene su especialidad en las diferentes ceremonias, todos los chamanes me sorprendieron también los asistentes sucentro de retiro de primera en medio de montañas verdes. Recomiendo este lugar por que es profesional seguro y responsable.
Latest Post
Peru is the best place in the world to have an Ayahuasca retreat; this country, and particularly the Andean-Amazonian region of Cusco, has a millenary tradition of healing body, mind and soul with the sacred brew. Our Association of Shamans offers the visitors comfortable, private, safe facilities which are not lost in the jungle like others, but rather are in natural energetic places close to urban, residential areas, thus providing at the same time an environment filled with ecological power and the conveniences of all kinds of town services. Ayahuasca in Peru.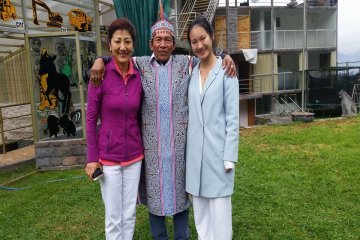 For thousands of years people in Peru have known of the benefits of the Ayahuasca treatment. Now scientists also support its efficacy on issues like depression, anxiety, addictions, traumas, etc. Read here about great outcomes the sacred brew achieves. After a preparation stage of at least 3 days (which includes techniques for mind relaxation and a thorough physical detox), the customer is in general ready for taking Ayahuasca. (Please read our article about contraindications).
The Ayahuasca has been used as a healing brew in Peru for some 4 thousand years now. It is a mix of this plant with the Chacruna, which produces the fantastic psycho-spiritual effects. Read next a full description of this natural wonder from the Amazon.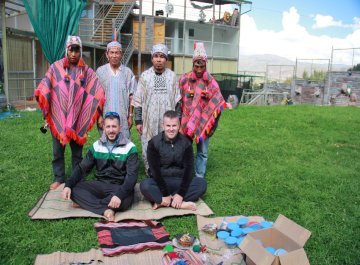 We offer and conduct Ayahuasca ceremonies and retreats in one of the best spiritual environments worldwide, which is Ayahuasca in Cusco; our facilities are totally comfortable and private, the staff is fully qualified and experienced.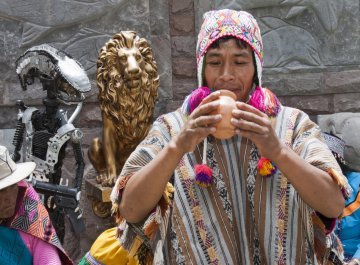 The Wachuma or San Pedro is a cactus which grows in the elevated lands of Peru. It has been used for centuries by local Shamans for healing body, mind and for mystical connection. Read here its description and effects of psychospiritual liberation.
Some statistics
AYAHUASCA CEREMONY CENTER